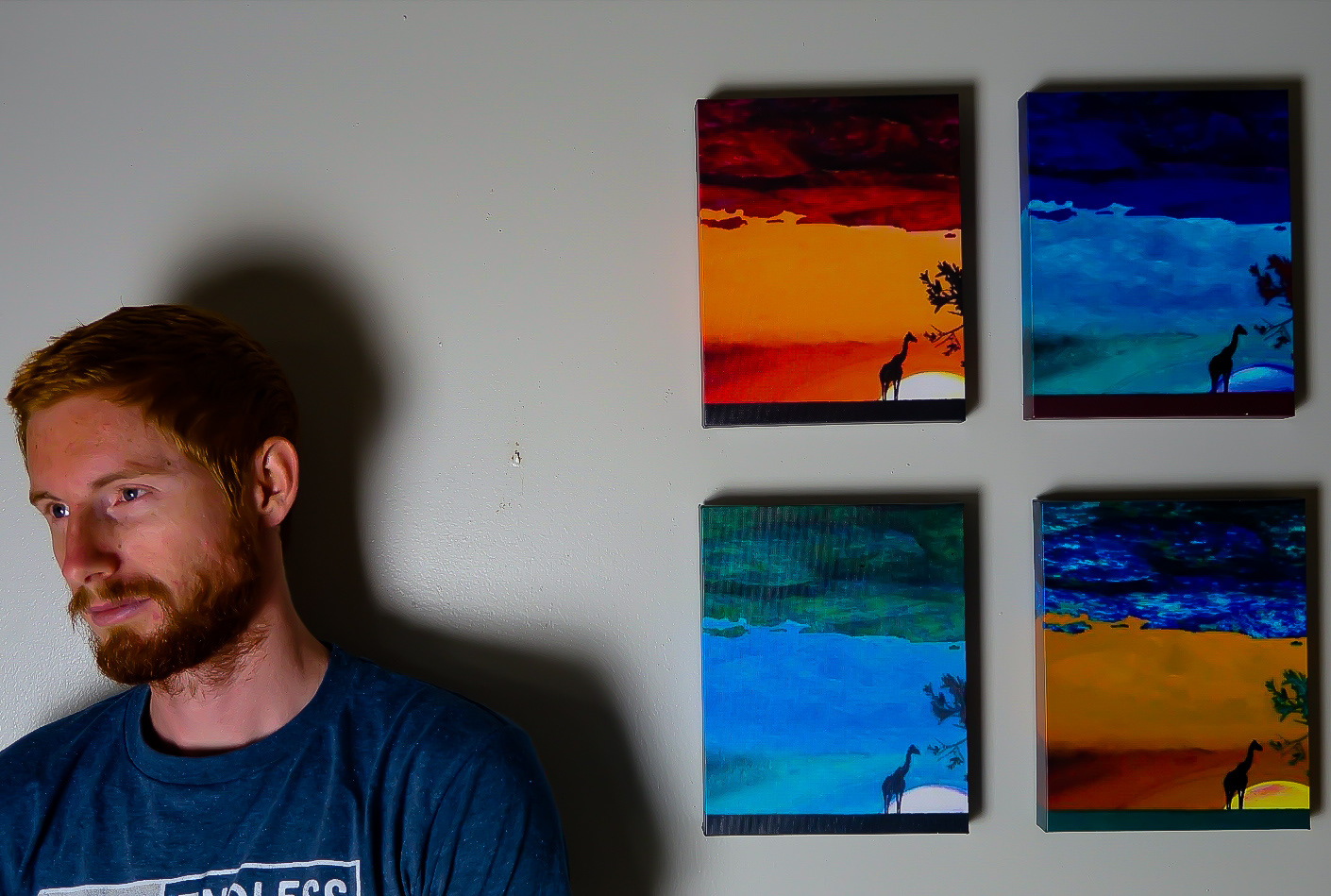 My name is Hunter and I am a Graphic Designer based out of Jacksonville, Florida. The type of Graphic Design that I do is displayed throughout this website. I have a huge passion for what I do and others like to point out that I am a bit of a perfectionist when it comes to my work. 
I started ILLUSION Studios because friends and family were telling me that I needed to express my creativity publicly. I chose the name based off of a quote that I don't believe could be any truer. "Nothing is more sad than the death of an Illusion" -Arthur Koestler
I work with individuals and companies that want to bring their ideas to life in a creative and unique way. If you feel that my work represents a service that you like to be provided with, please don't hesitate to contact me!
FUN FACT

: 

See those giraffes on the canvases next to me? They are actually made up of 32 strategically placed bananas.